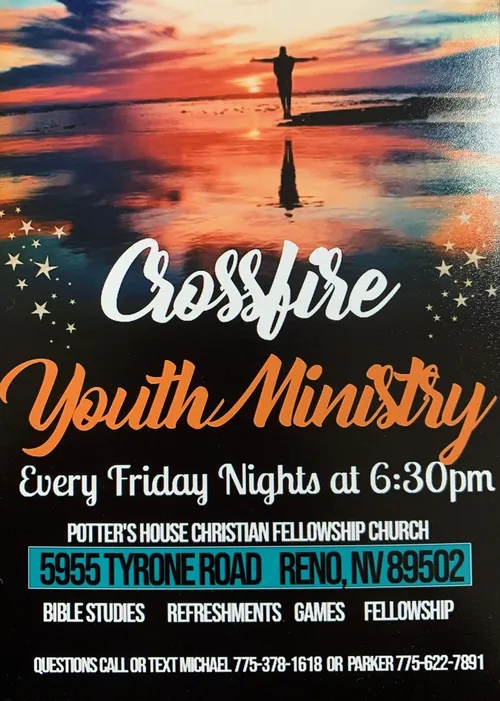 Crossfire Youth Ministry
For I know the plans I have for you, declares the Lord, plans for welfare and not for evil, to give you a future and hope. (Jeremiah 29:11)
Here at the Potter's House Youth Group in Reno, our Vision is to see each and every one of our youth fulfill the destiny that God has waiting for them. We focus to show our teenagers that they can live life to the fullest while putting God first. We strive to impart a passion and desire for God that would spread to the youth of this generation.
Every Friday Night at 6:30. Age group is 13 and up. With plenty of fun and refreshments.
Youth Group Directors Michael & Redet  and Parker & Faith 
Our messages focus on everyday real-life issues, such as temptation, relationships, church, dating, and so much more. We want to inspire our youth to seek God with the full support and encouragement of church leadership and family.
Though Bible studies and fellowship are the main focus we still make time for other activities. We go on all sorts of reaches ranging from door to door to street preaching at the mall. We also incorporate fun! Sports, bowling, golfing ranges, ice blocking, volleyball. Throughout the year, we plan trips to Six Flags as well as a week-long trip to our international Bible Conference in Prescott Arizona.