A Family Oriented – Christ-Centred Church
Looking for a church that's on the cutting-edge of ministry and passionate about serving its community? Look no further than The Potter's House! Our progressive and rapidly growing church is dedicated to winning souls to Jesus Christ and meeting the needs of families and individuals in our area. With dynamic worship and relevant preaching, we're here to help you. Join us and see the difference a heart for ministry can make!
Senior Pastor Louis and Barb Oliver and there story.
In 1984 when destiny brought us to The Potter's House Christian Church in Las Vegas, Nevada. At that time, my wife and I were professional poker players, spending our days chasing after fame and fortune but our lives were empty. But little did we know that we were about to be dealt the most winning hand of our lives.
As we sat in the pews and listened to the powerful and unadulterated preaching of the gospel, we felt something stir deep within us. That day we played our last hand and went all in for Jesus. We bid farewell to our former way of life of gambling. And boy, was it worth it!
I went on to become the Chaplain of the Las Vegas Correctional Centers, touching the hearts and souls of those in need. But our journey didn't end there.
In 1988, my wife and I headed to Reno, Nevada, with a mission to start a church that would bring hope to the hopeless and love to the lost. And boy, did we succeed! Today, we are blessed to lead an incredible congregation that shares our passion for reaching out to those in need. It is truly an honor and a privilege to serve in this way, and we owe it all to our mother church in Las Vegas for giving us the priceless opportunity to follow our hearts and live our best lives.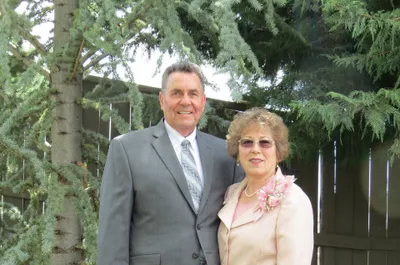 Louis and Barb Oliver – Senior Pastor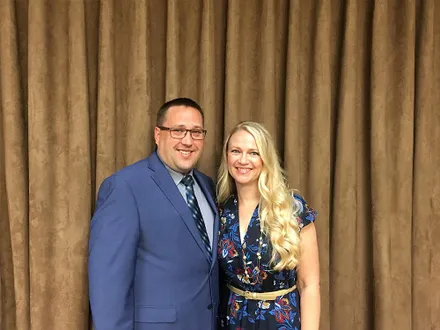 Terry and Mandy Thom – Associate Pastor
More About Our Fellowship Of Believers
We are a Full Gospel Church and a member of the Christian Fellowship Churches, Worldwide…
The Potter's House Christian Fellowship Church in Reno is more than just a place of worship – it is a dynamic community of believers who are passionate about their faith and committed to serving one another. Since our humble beginnings in 1988, we have undergone remarkable growth and transformation, moving from Pastor Olivers' home to several buildings before finally settling into a beautiful church that can accommodate our expanding congregation.
At The Potter's House, we pride ourselves on being a welcoming and engaged community. Our pastors are deeply invested in the spiritual journeys of our members, and we strive to meet people wherever they are in their walk with God. Whether you are looking for a spiritual renewal or seeking a meaningful way to serve others, we believe that The Potter's House has something to offer you.
Our regular services begin with a powerful time of praise and worship, designed to prepare our hearts for the life-changing teachings and preaching of God's Word. We offer high-quality nursery and children's church services during every service, ensuring that even our youngest members are nurtured and cared for. Our services also include an opportunity to give an offering to honor the Lord and to support the many ministries of our church.
Perhaps most importantly, our preaching is grounded in the timeless truths of the Bible, yet communicated in a way that is relevant and applicable to the challenges of everyday life. Our pastors have a gift for bringing the Word of God to life in a way that is both engaging and inspiring, and we believe that their messages will resonate with people of all ages and backgrounds.
So if you are looking for a vibrant, thriving community of faith, we invite you to come and see what The Potter's House has to offer. We believe that you will find a warm and welcoming environment, where you can grow in your faith, serve others, and experience the transformative power of God's love.
We are are church that is taking the gospel out side the four wall's.
Our church has not only been passionate about spreading the message of the gospel in our local community and throughout the United States, but we have also taken bold steps to extend our outreach globally. With seven church plants established under our leadership, we have made it our mission to fulfill the Great Commission as commanded by Jesus in Mark 16:15, "Go into all the world and preach the gospel to all creation."
In pursuit of this divine mandate, we have taken our efforts to the nations by establishing two international church plants in Mahajanga, Madagascar and Durango, Mexico. As a community of believers, we firmly believe in the power of the gospel to transform lives, and we are committed to sharing this message with every corner of the earth.
Our dedication to spreading the good news has been evident in the impact we have made, both locally and globally. As we continue to follow the footsteps of Jesus and carry out his mandate, we remain committed to reaching the world with the life-changing message of the gospel.