A Family Oriented – Christ-Centred Church
The Potter's House is a progressive, cutting-edge, rapidly growing family oriented church with a heart for winning souls to Jesus Christ and serving our community. We minister to the needs of the family, the individual and the community, providing dynamic worship and relevant preaching for your life today.
Meet Our Leadership
In 1984 my wife and I walked into The Potter's House Christian Church in Las Vegas Nevada. At that time I was a professional Poker player. God touched our hearts with solid uncut preaching of the gospel. That day we played our last hand and went all in for Jesus. "The winning hand" Best hand that we ever played.

I became the Chaplain of the Las Vegas Correctional Centers. Later in 1988 my wife and I came to Reno Nevada to start a church. We have an awesome congregation that links their hearts with us to help reach the hurting and the lost. It is an honor and a privilege to minister. We thank our mother church in Las Vegas for the priceless opportunity.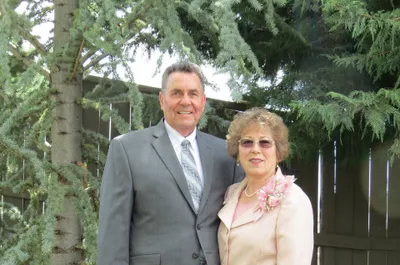 Louis and Barb Oliver – Senior Pastor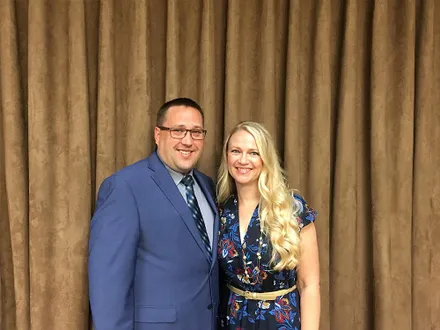 Terry and Mandy Thom – Associate Pastor
More About Our Fellowship Of Believers
We are a Full Gospel Church and a member of the Christian Fellowship Churches, Worldwide…

The Potter's House Christian Fellowship Church in Reno was birthed in August of 1988. After beginning in the Pastor's home with just a few people, we moved to our first building, which we promptly outgrew. Now, 4 more buildings later, we have purchased a church building suitable to facilitate our growing congregation.
At The Potter's House, you will find a friendly, focused congregation and a pastor who has a personal interest in you. Whether you are searching for a change in your life or for a vibrant church to serve in, The Potter's House is truly unique and has something for every stage of your spiritual development. We desire to meet you at your point of need…
Regular service begins with praise and worship that will ready your heart for the preaching of God's Word. A quality nursery and children's church ministry are available for each service. After prayer requests and opening the service in prayer, we take an offering to honor the Lord. Biblical preaching of God's word in a casual environment where you'll hear relevant messages for everyday life, followed by an altar call.